What to Do When Employees Don't Want to Return to the Office
What to Do When Employees Don't Want to Return to the Office
None of us could've predicted just how much the world would change over the last two years. And nobody anticipated what would happen to the world of work.
It's changed, dramatically. And try as you might, there's no going back. Here's how to handle the return to work, and what to do when your employees don't want to come back to the office.
Will employees return to the office?
No matter where you are in the world – Brunei, London, Hong Kong, Singapore – your employees have spent the last two years working how they want to. 
They've spent more time with their family and friends. They've cut their weekly commute down from hours into seconds. And they've started putting their health and wellbeing first.
In fact, according to Microsoft, 53% of employees are more likely to prioritise health and wellbeing over work than before the pandemic.
Will employees return to the office? Well, it depends on who you ask. 50% of leaders say that they're either planning to require or already require a full-time in-person return to the office. 
But employees say otherwise. 73% of employees want the option of flexible working if they're going to stay with a company for the long term.
So, to answer the question of whether the employees will return to the office? They will. But they'll need the right support. Let's explore how you can smooth the returning to work process for your company.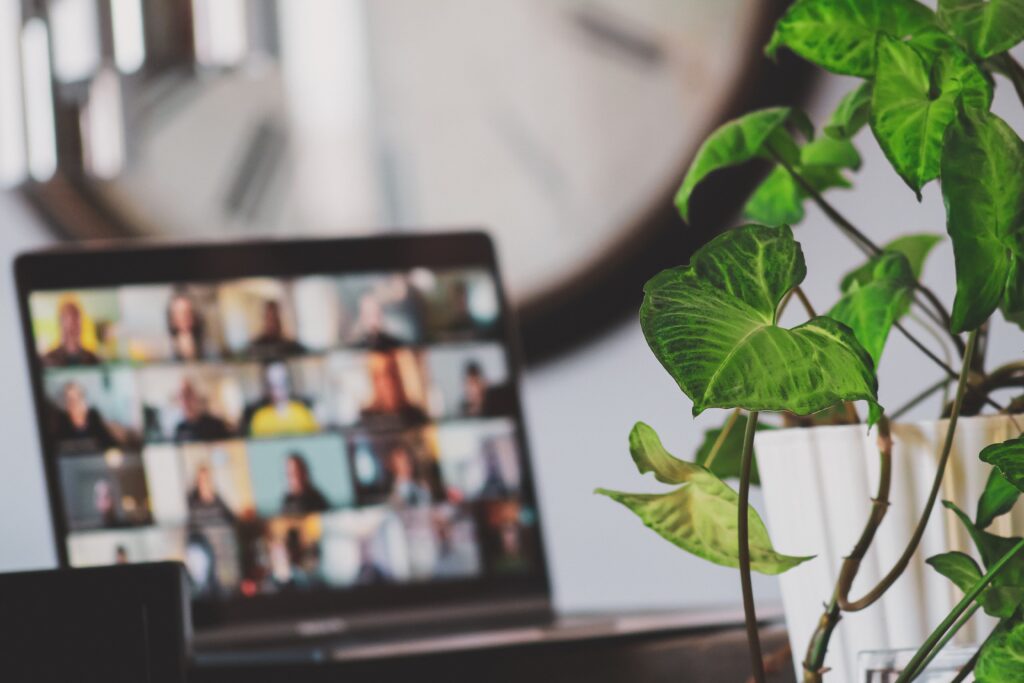 What are the benefits of returning to work?
Improved social interactions
This is the most common motivation I see for returning to the office amongst my executive coaching clients. So many of us are missing the social interaction we took for granted pre-pandemic. We're missing workplace friendships, water cooler conversations and all the other small social interactions that are a part of being human.
People miss the life they had before everything changed. Returning to work feels like a significant shift back to some form of normalcy. 
Better idea generation
There are arguments to suggest that, when employees are in the same physical space, they're more likely to spontaneously brainstorm ideas.
They feel more united. Unplanned conversations are more likely to take place. Colleagues from different teams will cross paths. And there's more opportunity for employees to bounce ideas off one another.
Smoother communication
How many times have you sent a message, only for its tone to be misinterpreted by the person on the other end? That's one of the biggest perils of remote communication.
But, in person, when you can hear someone's tone of voice, read their facial expressions and interpret their body language… nothing gets lost in translation. Your team is in one location, making working together that much easier.
Reduced digital overload
Digital burnout has been one of the biggest battles of the pandemic for remote workers. They spend all day sitting in the same place, staring at the same screen. 
Whilst returning to the office doesn't eliminate the need for digital tools, it does reduce your dependence on them. Your employees can take breaks to converse in person, conduct meetings away from their computers and minimise their screen time wherever possible.
The result? Better focus. No longer is your team battling with the endless bombardment of emails, Slack notifications and reminders whilst simultaneously running your daily update call. Instead, they can be fully present.
Healthier work-life balance
There are arguments for and against this. Some people say that their work-life balance is better when they're able to work remotely. Others will argue the opposite.
But what is undisputed, is the physical boundaries between work and home when the working day takes place in an office environment. Your team can close their computers, travel home and fully switch off.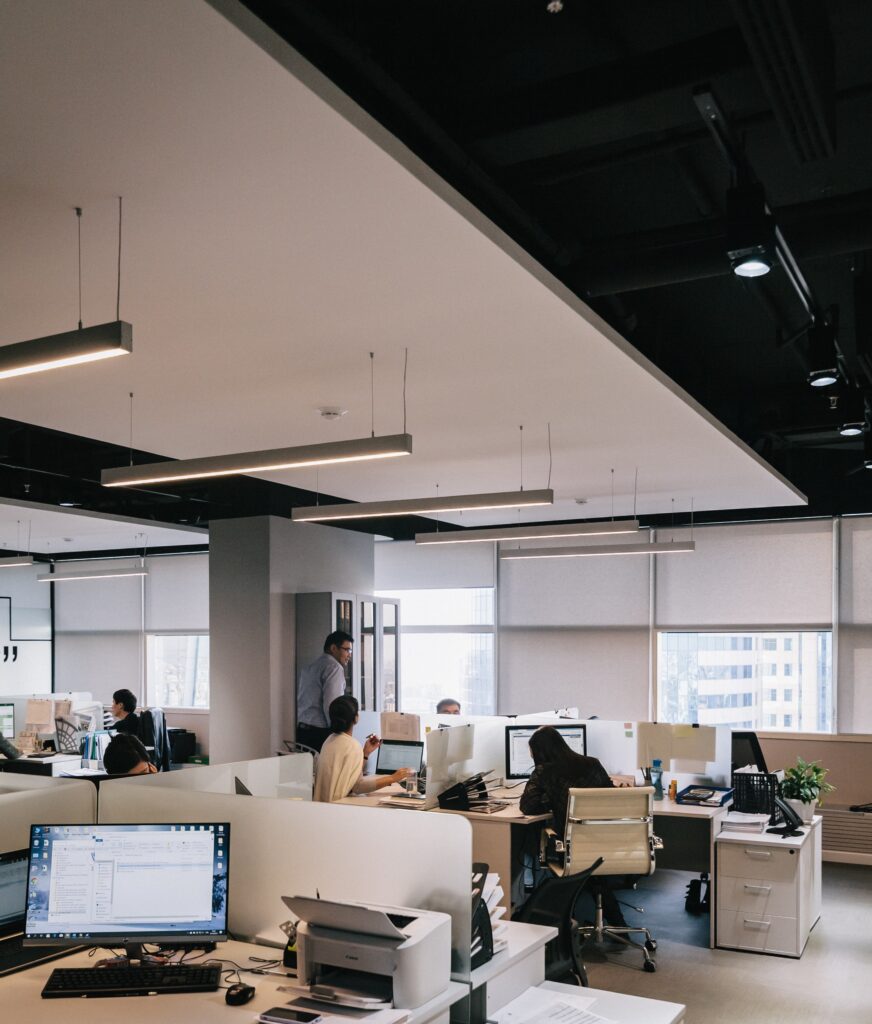 Return to the office anxiety
Contracting COVID-19
There's still a big fear of the virus itself, especially amongst those who haven't contracted it yet.
It's important to give this anxiety the attention it deserves. After so long in isolation, the move back to daily in-person interactions can feel like a big step to take.
Fear of more isolation
Whilst some experience anxiety over the virus itself, others are worrying about having to isolate and all the complications it brings for family life.
Social anxiety
Whilst home isolation was once an alien concept, it's now become the norm. This can make the idea of returning to the "real" world scary.
People aren't used to in-person interactions anymore. I'm hearing stories of self-doubt, confidence issues and loss of social norms from my clients. And they're not alone, we're all out of practice.
Fear over a loss of work-life balance
Although employees often worked more whilst working from home (after-hours and weekend work have increased over the last two years), there was also more flexibility.
They were able to care for sick kids whilst working, cut out commutes and feel as though they were working on their own terms.
Shifting working styles
The world's waking up to the fact that people have different working styles. Ignoring that fact will only be at your peril.
Some people work better at home, when they're alone and can dive into some deep focus projects. Now that we're looking at returning to the office, many employees are fearful of losing their new way of working.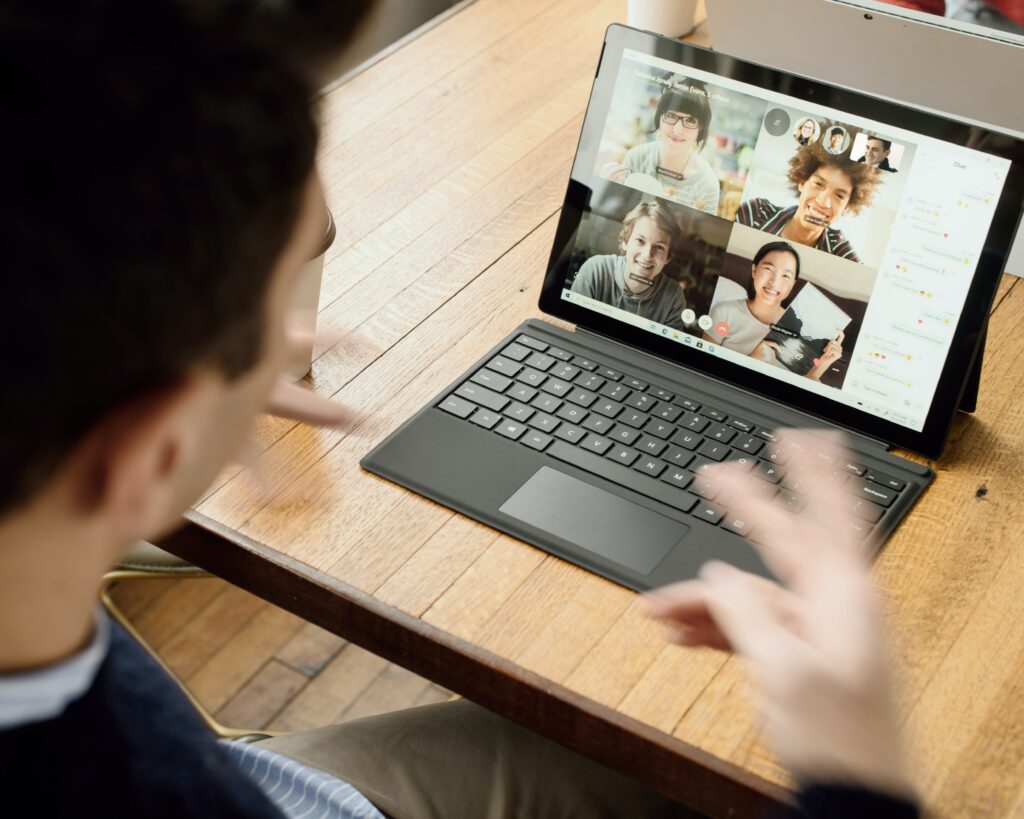 How to return to the office
Making the decision about if and when your team will return to the office is an intimidating one. It's important, and it's easy to feel scared that you might get it wrong.
It can feel especially challenging when you're experiencing pressure from an HQ overseas, who simply don't understand the local situation. Hold your ground. Be open and honest with them. And use these returning to work tips to help you on your way.
1. Consider a hybrid working approach
The pandemic has given us all a rare opportunity to pause, reassess and then decide if we want to continue on with how things were before.
38% of employees consider the opportunity to work flexibly "very important" when looking for a new role. So adopting a hybrid working approach could be just the thing your company needs to attract the top talent it's been craving.
Try talking to your employees and asking what they'd like to do before making the decision. Their answer might just surprise you.
2. Explain why you're returning to work
If you're going to get all your employees on board with your return to work plans, you're going to need to make them feel like they're a part of the process.
This means starting with why. Don't just tell them the date that they're expected to be back at their desks. Tell them why your organisation has made this decision. Show them how it'll benefit them and what you'll be doing to ensure they feel safe and protected along the way.
3. Lead from the top
Your plan to return to the office needs to be clear and simple. But it also needs to apply to everybody. No matter whether they're senior management or a junior executive.
If people see varying levels of treatment for different teams or seniority levels, they're going to ask questions. So, make sure you have your leadership on board. And then ask them to act as ambassadors for the return to work process. This will help the return to work plan be cascaded from the top of the company, downwards.
4. Open up a conversation
No matter what approach you're taking, your employees are going to need a place to voice their concerns. Consider providing some form of avenue where your staff can voice any questions or concerns they may have regarding the return to the office.
It might work best to keep this platform anonymous, so employees can feel comfortable raising any doubts. Then, use their questions to put together tools and resources to help smooth the transition. 
5. Provide the appropriate support
Don't expect it to go smoothly. No matter how much you plan and prep, it's highly likely that some of your employees will need some extra support. These are unprecedented times and we're all going through it for the very first time, so it only makes sense.
Make it clear that help is available to anyone who needs it. This could be done by HR, with a dedicated team or team member offering confidential support during office hours. Or externally, with a therapist or an executive coach providing unbiased advice.
Get a clear plan for the return to work process
…with help from an executive coach
Found this post useful? Share it with someone else! Click the buttons below for some useful shortcuts.
Lisa is a mother, a business owner, a founder, and an executive leader. She's been through it all and has come out the other side to thrive. Now she's helping you to do the same! Learn how you can find clarity and support through her services for individuals and organisations.