Ever feel like you're wandering around in the dark?
It feels like a guessing game.
Trying one thing, then the next, and then the next…
You've…
tried all the jobs
searched for fresh hobbies
experimented with new projects
started a business
All the time wishing, hoping, praying that this is the one. That this thing will finally be "it". The thing that feels like you.
That, finally, you'll create the change you've been craving.
But instead… you're constantly feeling confused and overwhelmed.
And it's exhausting.
You deserve better than this.
They said "follow your dreams"
...but what if you don't know what your dreams are?
It feels like everyone else is out there living their dreams.
You're so tired of sitting with friends over dinner, hearing about their new things and how everything's just going so well.
They've started new businesses, broken into new markets, opened up brand new chapters of their lives…
But for you, everything feels the same. And you sit there dreading that question "so…what's new with you?".
It's like they're in on this big secret. As though they have a handbook to this mysterious thing called life, and yours got lost in the mail.
Let's give you something to celebrate
Life's easier when you know where you're going.
Goal-setting might not sound exciting, but it's what brings exciting things to life.
It's what enables you to go home to your family and say "hey, look at what I did today".
It's what makes you glow with pride as you know that, finally, you're heading in the right direction.
"People who set goals have more self-confidence, are less stressed and are happier and more productive"
[Source]
It's time to stop worrying about what other people think
And start living your life for you
It's not that you're not capable.
It's that you just haven't found clarity.
But that's exactly what we're going to do... together.
You have the power to create a life that feels aligned, valuable and purposeful (even if you don't know what it looks like yet!).
Where you find your dreams and create your personal roadmap to make them happen
Clarity is just around the corner...
Empower YOU is the online goal setting course to help busy people find clarity on their dreams and bring them to life
You'll get instant access to the step-by-step Empower YOU approach, designed to help you go from confused and overwhelmed to focused and empowered.
This is where you (finally) start living your best life.
A brand new chapter is waiting for you
Through this goal-setting course, you'll find…
Clarity on your life direction, so you can get clear on where you want to go
Focus on what matters most to you in life, so you can determine your life values
Action on your personal roadmap, so you can create personalised goals and bring them to life
This isn't just about making your goals happen…
This is about opening a brand new chapter in your life.
Even if you have no clue what you want to do.
Even if you don't think you're "good enough".
Even if you're always wondering if you're on the right track.
You're about to say goodbye to self-doubt. And start empowering yourself instead. Let's give your friends something to celebrate!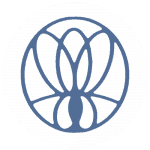 I was someone who took things for granted and chose to let things be. Now, I've found my sense of self-worth and accomplishment.
I've created healthy boundaries and have found what makes me feel alive. Thanks to Lisa, I'm able to recognise my self-worth. The whole experience has been a wonderful positive adventure and anyone who has the pleasure of working with Lisa will be very empowered."
Izan Zein
CEO of Lion Enterprise
Empower YOU has everything you need to create a life that's aligned with your personal values. Because there's no one else like you…
Let's take a look at what's inside!
The Empower YOU Framework
From the moment you enrol, you'll have access to my three-step framework for building an empowered and intentional life. So you can find your dreams and make them happen.
Each module contains a series of bite-sized video lessons and accompanying workbooks, so you can start finding clarity, focus and action from day one.
We dive straight into a life audit to see where you're at now and discover what's feeling out of balance.
Remember, a strong future needs a strong foundation. This is where we'll get to work on building that.
By the end of step one you'll:
Be able to recognise what a balanced life looks & feels like for you
Understand yourself in a way you never have before
Have audited your life to identify areas that need to be more in alignment
Join today and activate your VIP bonus right away!
Empower YOU is all about living your own definition of success. That's why I'm so excited to offer a private coaching session for VIP course upgrades.
Become the envy of all your friends, with a VIP 45 minute 1:1 coaching session
Usually US$225
As you start creating your personalised plan, I'm here to help empower you even further.
With a bonus virtual coaching session for Empower YOU VIPs, you can ask me any questions that come up for you during the programme.
You'll receive tailored coaching so that you can start bringing those goals to life, from day one. Yep, you can start getting a return on your investment from the moment you enrol!
Get an early preview of what's inside Empower YOU...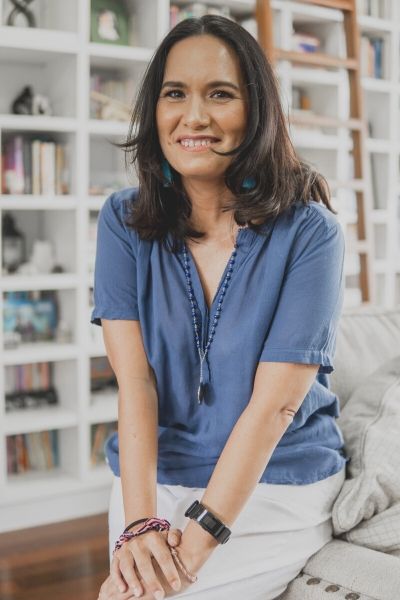 I've sat on your side of the table
I'm a certified Business and Life coach, running a successful business and living a life that fills me up with joy. But if we rewind the clock a few years, things were looking very different.
I was experiencing overwhelm, stress and was struggling to find my direction in life. It wasn't until I went through coaching myself that I was able to find clarity through self-awareness. I found that I could set goals that were actually right for me, and I could achieve them too!
Through that experience and my Neuro-Linguistic Programming (NLP) training, I created repeatable tools and systems to keep myself on track. These are the same tools that I use with my private coaching clients today.
And they're now part of the Empower YOU online course. So that you can do the same, without the price tag of a 1:1 programme.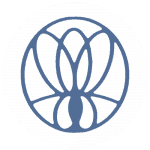 "I was stuck inside my own head, I couldn't move forward with work or business. I wanted to enjoy life more.
I've now learnt the importance of being clear on the values I live by and ensuring that I stand by them, whether people are watching or not. I'm more productive at work, and in my business. And I'm more present, especially when with my family. I've found myself able to enjoy 'me' time, which I've felt guilty about since having my son.
By improving in just one area of my life, everything else has changed too."
Rahim Shukri
Got some things you want to double-check? These might help...
I've bought so many books and guides, and I'm still no closer to my dreams. How do I know this time will be different?
Unlike traditional books and guides, Empower YOU has a coaching-based framework. It's strategically designed to set you up for success with long-term skills, tools and methods to help empower you to be more resilient to future challenges. This is all about sustainable success.
Setting goals sounds hard… What if I don't know what I want to do with my life?
If you're confused and overwhelmed, Empower YOU is the programme for you. It's a bit like the "decision meter" you wish you had!
Yes, it's a goal-setting course but you'll also learn how to create goals that are meaningful to you.
You'll get...
Clarity on your life direction, so you can get clear on where you want to go
Focus on what matters most to you in life, so you can determine your life values
Action on your personal roadmap, so you can create personalised goals and bring them to life
Not forgetting your bonus private coaching session, when you upgrade to a VIP, where we can take a deep dive into your biggest challenge.
I'm already juggling too many plates with the kids, my family, my job and so much more. How can I fit this in?
I can relate! That's why I designed Empower YOU to be self-paced. Each module has been curated for maximum impact so that you can feel the transformation right away.
It's a self-paced course, so you can work through it in bite-sized chunks. With each lesson a maximum of 12 minutes long, you can dip in and out of class as you wish!
It's time to Empower Yourself to create your best life